Peer to peer lending news round up – 9th May, 2014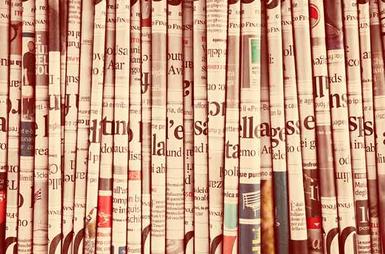 Peer-to-Peer Lending News From Around the World
Some of the big peer to peer lending news this week comes from Charles Moldow of Foundation Capital, who made the bold but exciting prediction that P2P will reach $1 trillion in lending by 2025 – taking 25-30% of business from the banks and finance companies. Moldow argues that though P2P lenders work with comparatively small numbers, their cumulative impact is significant: "It may be under the radar, but the impact of it is not. It's understandable why people aren't so clued into this concept, yet, but as they become educated about it, it's going to become a much bigger deal." Check out the whole article for more on why he thinks this prediction is justified.
Bondora, a European P2P platform was authorized by the U.K. Financial Conduct Authority this week. The FCA license is the only regulation system in Europe for P2P platforms. Bondora's CEO said of the licensing, "We are likely the only peer lender outside of UK who obtained this authorisation and this type of regulation is something that we have been looking forward for a number of years." The approval of the FCA will likely boost business for Bondora, increasing trust in the platform one of the presently exclusive list of those officially approved.
Amy Cortese of The New York Times wrote an article which hits the top of our recommended reading list, described as "thorough and well researched" by Peter Renton at Lend Academy, one of our personal favourite sources for Peer-to-Peer Lending news. Cortese calls P2P a "rare thing, scarcely seen in the financial world…: an innovation to help regular people." She also looks at the shift experienced in the U.S. field, where institutional funds have "supercharged" growth, and investors are outnumbering borrowers. Though increased investor interest is boosting P2P growth, it's proving divisive against some, as it seems the original ordinary-folk investors may be overpowered by the big players. The piece goes further into this debate, with brief interviews with a number of P2P platforms. It's an important article for those keen to know more about the current state of P2P in the U.S. market.
If you want to know more about the state of U.S. P2P with less reading and more pretty visuals, check out this interactive infographic from Prosper this week.
Holly Black of Interactive Investor gives a similar article this week with a bit more of a U.K. bent – worth a read to see how things have grown in the birth-country of P2P. Follow it up with another article by Black, asking two members of the public whether crowd-funding has staying power.
The ever entertaining U.K.'s Daily Mail posted a… somewhat embellished article on the risks of P2P this week. We recommend you take it with a grain, or a cup, or maybe six cups of salt. The Daily Mail isn't the most trustworthy source of journalism on the best of days, and this is no exception; it's a rather evocatively written and poorly researched piece on P2P displaying a few fundamental misunderstandings about operator risk, and a disregard for models which require security on loans, or use fractionalisation. Yes it is true that P2P investments cannot be considered "risk free" – but can any investment?
It's not entirely without merit, though; not all P2P platforms have had smooth journeys. Do consider why the introduction of FMA regulation before any P2P or crowd-funding platforms launch puts New Zealand on the upper hand. If you want to know more about why the risks that The Daily Mail lists don't apply here, check out our blog post 5 Reasons Why P2P Can (and Will) Challenge the Banks.
Harmoney had two of the team off at LendIt Conference in San Francisco this week. By all accounts the conference was a massive success, with representatives and speakers from almost every major player in the P2P and Crowd-funding industries. Peter Renton of our ever favourite Lend Academy has a great round up of the big announcements from day one (perhaps most intriguing being Lending Club's strategic alliance with Union Bank, which you can read more about here), and he also wrote up an overall summary of the events of the conference. Like the NYTimes article, certainly worth a read for even more up to the minute insight into the P2P industry.
P2P News Back in New Zealand…
As for Peer-to-Peer Lending news from New Zealand, if you're either curious or still confused about the new Financial Market Authority regulation for crowd-funding and P2P, the NZ Herald has a good overview write-up on it that's worth a read. Follow that piece up with another from the NZ Herald, covering at the basics of crowd-funding and some of the more successful crowd-funding platforms around the world, including the well known Kickstarter. Stephen Franks also wrote a piece on why he thinks crowd-funding and P2P will help rejuvenate the NZ financial market.
Plus the Herald also has a great interview with Jessica Jackley, founder of Kiva, a crowd-funding micro finance platform.
Stuff.co.nz posted this article primarily focusing on John Walley of FMA License applicant Lendit, and his frustrations with the licensing process. Worth a read to see who's applying and what some of the different models and varying opinions are. Harmoney gets a few mentions, and Neil Roberts, our CEO, gets the closing note:
Roberts is confident that New Zealanders are early adopters, and will quickly realise that peer-to-peer simply opens a well-established market to the wider public.
"It takes time to build any market, but all of this makes for a compelling offer."
Check in again next week for more industry updates!