Weekly peer to peer lending news round up - 15th August, 2014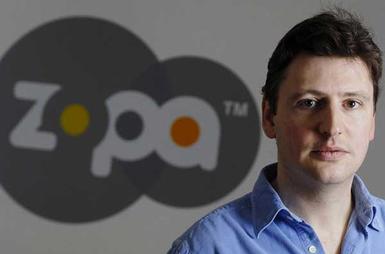 Friday's come around again, and it's time for this week's news round up! We're keeping it short and sweet this week, but it's been another great week for the industry with lots of interesting stuff to read. 
International peer to peer lending & finance news.
Giles Andrews, CEO of Zopa, was interviewed by CNBC this week. On comparisons with the traditional banking sector, Andrews stresses that their "sensible, creditworthy" borrowers, who likely could get a loan from a bank, choose Zopa instead because of its better value and customer service. It's a short interview, worth watching!
The interview follows a successful week for Zopa, who passed US$1 billion (£596 million) in loans funded since their inception. 
Forbes had a look at the rise of peer to peer student loans this week, looking at CommonBond and SoFi. It's a rapidly growing sector of peer to peer lending, particularly in the U.S. where student loans are responsible for a massive proportion of consumer debt. 
Crowdfund Insider had an interesting post with Funding Circle this week, discussing their approach to defaults and recovery. Short and sweet, it gives some good insight into how the platform considers and manages their collections process.
Another great piece from Crowdfund Insider about Jeremy Rifkin, author of the brilliant "The Zero Marginal Cost Society : The Internet of Things, the Collaborative Commons, and the Eclipse of Capitalism" (if you haven't read it yet, do so now!). The post follows off the back of a recent conversation with Rifkin, with a discussion of his economic theory of the "collaborative commons". It's a great taster for anyone considering reading Rifkin's work.
Here's an interesting article on the growth of "exponential technologies" - technologies like the internet, which, according to the author, "allow us to do more, learn more, and earn more than ever before. They transform our usual ways of thinking, behaving, and relating to one another. They empower and enrich the lives of many people, not just an elite few." It's a great piece in similar tone with Crowdfund Insider's piece on Jeremy Rifkin - looking at the greater picture of the growing social revolution backed by the development of technologies like 3D printing, bitcoin, crowdfunding, peer to peer lending, among many. 
The National Journal this week published one of the better industry introduction articles I've seen in some time. Focusing largely on Lending Club, the piece provides an overview of the peer to peer lending process and its "flea on the elephant's tail" scale compared to the larger banking industry. It's certainly a piece written from a sceptical perspective so far as the industry's power to create game-changing disruption goes, but it's worth a peek!
Despite that scepticism, the Federal Reserve Bank of Cleveland reported this week that the industry is poised for more continued rapid growth, with 84% growth per quarter.
New Zealand peer to peer lending news.
An article in the New Zealand Herald this week takes a look at financial literacy and the idea that the financial industry should take greater responsibility for education around the topic. It's an important and too often forgotten idea - but as far as our thoughts on it go - uh, well yes. Of course, the industry should do what it can to promote financial literacy. The world as a whole can only benefit from a population that is smarter with their money. Idealistic and lofty a thought as it may be. 
We shared this piece earlier in the week on our facebook page, but it's worth sharing again! Another good piece from the Herald, with the proposition that saving is difficult because it goes against human nature. It's a valid point - cavemen didn't have to save for retirement. From an evolutionary perspective, taking what we have at age 30 and putting it aside for use in another 30 years... Well, we shouldn't have to point out how nonsensical that would be for a caveman. It's a sentiment that was shared on our social posts, along with a few nuggets of advice that help prevent the caveman instinct winning out - namely by locking savings and investments out of reach (the back of the closet doesn't count!).
From the Herald once more - here's 10 mega money trends that you need to know. 
That's another week done!