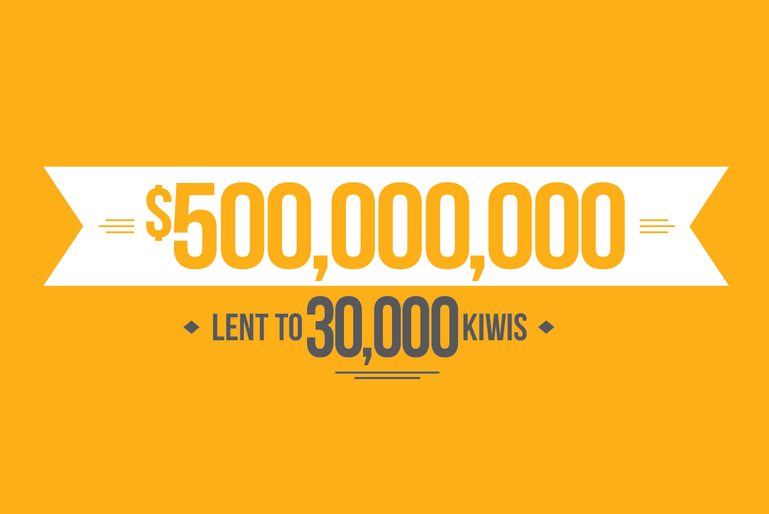 Lending and borrowing the Kiwi way
Us Kiwi's have made the most of peer-to-peer as a way of life for some time now, adopting services such as UBER, Airbnb and Airtasker and enjoying better value all round.
Neil Roberts Joint CEO of Harmoney says it has been very rewarding watching Kiwis embrace the Harmoney peer-to-peer lending marketplace.
"The growth has been fantastic, but the passion that comes from our community and their continued support for Harmoney is perhaps the most rewarding of all."
Check out our infographic highlighting some of the benefits our Harmoney peer-to-peer lenders and borrowers have enjoyed from being a part of our community.


Thanks half a billion
We want to say a big THANK YOU to all our Harmoney lenders and borrowers who've embraced Kiwi ingenuity and helped us lend more than $500 million through the platform in just under three years! 
Thanks to your support, collectively we have been able to help more than 30,000 Kiwis make their everyday finances that little bit more manageable and make things happen.
Half a billion well lent
Kiwis have borrowed for all sorts of reasons;
12,000 to pay off debt, mainly expensive Credit Card debt 
4,000 have completed home improvements and renovations
3,000 have taken a special trip or holiday 
Almost 2,000 have upgraded their car and;
10,000 have borrowed for a vast array of other reasons, from dream weddings, book publishing to achieving their dreams at the Paralympics.
Read the full press release Harmoney's Marketplace hits $500,000,000 30,000 Kiwis choose Harmoney and a better way to lend and borrow.