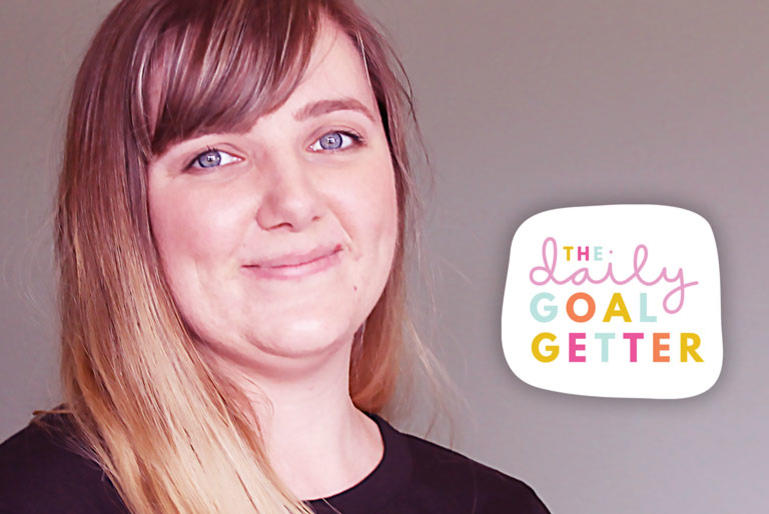 Achieving the goal of achieving goals
When Stephani Lord-Harman couldn't find a goal planner that suited her needs, she started a business designing and selling her own.
Stephani Lord-Harman is goal-oriented. She set herself the goal of establishing her own business - creating and selling goal planners. That sounds like an own-goal of the best kind.
Stephani, who has a career in marketing as well as a study background in psychology was looking for a goal planner for herself, when she realised that nothing on the market suited her needs.
"I'm a picky, detailed person and I just couldn't find one that met my standards. I wanted it to include some educational content on things like how to set goals, and how to stay on track when things don't go to plan.
"I think a good planner should let you record what you do each day, even if it's not what you wanted to happen, to allow some reflection and learning. And I think a good planner should allow for the fact that everybody is different and not every goal is achieved the same way.
"So I decided to create my own." And that is how Stephani's business The Daily Goalgetter was born.
To get herself set up and get the first of her beautiful 90-day goal planners designed and produced, Stephani turned to Harmoney.
"I knew I didn't have the funds to set up the business so I started looking around online at what my options were. Harmoney really appealed because of the speed at which they could deal with the application, and they were less expensive than some other options.
"I was really impressed by how fast it all happened. That's helpful in starting a business. I could start ordering things the same day!"
That first round of planners has since sold out and Stephani is busy designing more, all while setting more of her own goals for the growing business.
"I want The Daily Goalgetter to be a household name. As well as the planners I'm working on creating some online personal development courses, and some more specific planners around things like personal finance goal setting, and health goal setting.
"I've always had a side-gig while working, but this was something I wanted to build into something bigger, and I knew I couldn't make it happen without getting a loan.
"It helped me get off the ground and cover all those upfront costs."
Helping people achieve their goals is important to Harmoney. Making the whole process of obtaining a personal loan quick and easy is our way of helping.
Do you have a goal and need a personal loan to get there? We'd love to help.
Learn more about Harmoney personal loans. 
Stephani's guide to setting and achieving your financial goals
Other Harmoney stories you might like: