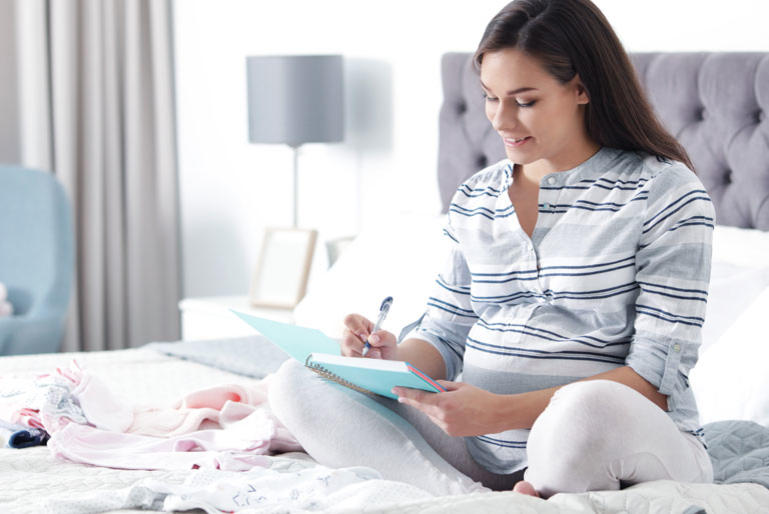 Plan your baby budget
Having a baby is an exciting time. But it can also mean more expenses and less income. Read on for our baby budget tips.
Congratulations - you're expecting a new baby! it's an exciting time but are you also worrying about managing on less income?
Here's some ideas for trying to avoid a baby budget blowout.
Claim all your entitlements
If you're working or self-employed, you may be eligible for paid parental leave from the government. Currently the most that can be claimed is $538.55 a week for 22 weeks, but you also have the right to 52 weeks parental leave in total (some of which is unpaid).
To find out if you're eligible for paid parental leave, use the parental leave eligibility calculator on the employment.govt.nz website. If you're eligible, your partner or spouse may also be able to take 1 or 2 week's paid partner's leave.
Your employer may also offer paid parental leave, which might be more than the government offer, so make sure you check this out too.
Everyone in New Zealand is entitled to Best Start payments of $60 a week in their child's first year. If you also get paid parental leave, Best Start payments will start when your paid parental leave ends.
You may also be eligible for government help through Working for Families. If you're eligible, you could get tax credits as well as help with accommodation and childcare costs.
Pay off high-interest debts
As you prepare for life on a reduced income, one way to reduce your expenses could be to pay off any high-interest debts you may have. You could consider consolidating your debts into a personal loan at a lower interest rate. To see if that's going to benefit you, you could try Harmoney's debt consolidation calculator  or download our debt consolidation ebook.
If debt consolidation is not for you you could consider transferring your credit card balance to a new credit card on a 0% transfer deal, or simply making bigger payments for the next few months to clear your debt.
Create a budget for your new reduced income
The prospect of living on a reduced income can be daunting, so spend some time getting to grips with the idea by drawing up a budget.
Sorted has a great online budgeting tool to help with this. Remember to include baby-related expenses such as nappies and baby clothes. If your budget doesn't balance at first, think about what expenses you may be able to cut back on. If you need extra help, there are a lot of free budget advice services around which might give you a fresh perspective.
Practise living on less
Once you've created your budget, why not have a practice run at living on it? You can put the money you're not spending towards paying off debt or saving for your baby's more expensive items, such as a cot or pushchair.
Spread the big-ticket items over the 9 months
Sit down and draw up a list of everything you need to get together before your baby is born. Once you've decided what you absolutely need to buy, create a plan to stagger the major purchases over the next few months. That way you can avoid the stress of a budget blowout a week before your due date.
Is your home baby-ready?
Have a good hard look at your home. Do you have enough heating? What about storage space? Consider if you need to make any changes and add the necessary things to your list of baby products to buy before the big day.
Go second-hand
The thing about baby gear is you tend to only need some items for a short time. That means it's often easy to find good quality second-hand gear on Trademe, second-hand shops, through family and friends, or on other platforms dealing in second-hand goods.
Other articles you might like:
Baby budgets: Types of financial assistance offered in NZ